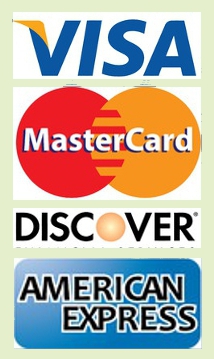 What People Say


Find out what others are saying about Soap for Goodness Sake Products
Soap for Goodness Sake Reviews - Miessence Reviews



Got something you would like to share with others? Please contact us and let us know you have something for our " What People Say" page. We would love to hear from you!


---
"I just wanted to say THANK YOU for making such wonderful products. I love the Peppermint lip balm, tea tree shampoo & conditioner, and my patchouli shampoo bar! And your shipping times and customer service are FANTASTIC! THANK YOU...THANK YOU!."
S.H., Atlanta, GA

---
"Just wanted to say thank you for a wonderful product!!! I love the coconut oil soaps and towels I purchased! I will be a forever customer:)"
R.C., Chino Hills, CA

---
"Thank you for the great service and great soap! I like to smell my husband when he uses frankincense and myrrh, reminds me of when we were in the early 70s&quot.
S.D., Cromwell, IN

---
"The good news is, my husband loves my new Lemongrass Mint Shampoo Bar. The bad news is, my husband loves my new Lemongrass Mint Shampoo Bar. I only got to use it for a day before he came into the bathroom and said, "What smells so good?" It was the newest soap I bought from SGS, and he has now commandeered it, so I had to grab another one of my SGS favorites to use, and order him extra Lemongrass Mint bars so he will have his own supply. He loves how it lathers, and loves the cool feeling the mint gives when you use it. He said it smells so good, he wants some for the guest bathroom as well! Ahhh... yet another fantastic soap from SGS! Many thanks!!!"
L.J.

---
"A few months ago I ordered a natural deodorant from another company as I wanted something with safer ingredients than what I was currently using. It was a cream, and worked okay, but one of its downfalls was, it left my fingers so greasy from applying it that I had to wash my hands about three or four times to remove it, and it worked just "alright" for perspiration relief. I decided to try Miessence Aroma Free Deodorant as it was a roll on, so I thought the best case scenario was, I wouldn't have greasy stuff to wash off my hands. I am pleasantly surprised to say that not only does the Miessence work to control my perspiration, it works better than anything (including the commercial antiperspirant/deodorant brands) I have ever used in my life. Commercial brands worked to some degree, but I would still have perspiration on my shirts (and on me) so I could only wear a shirt once before it hit the wash. When I use Miessence, by the end f the day my shirts smell fine, as well as my underarms. I smell no perspiration at all! I can actually wear a shirt more than once before washing it! This product simply amazes me, and I am so glad that SGS carries it. I feel so good about its' ingredients, and the results it produces. Thanks again, SGS, for all of the fine products you have that enhance my life!"
L.J.

---
"I want to tell you that I just love your Soap. It is the answer to my Prayers. I have very, very sensitive skin. I have to be so careful with the shampoo and soap that I use. I am using your Almond soap to bath in and wash my hair. My scalp and skin never itches now. Praise GOD because living with my skin has been very hard over all these years. Please don't ever quit making this soap. Thank you and GOD BLESS YOU."
J.P., Northport, AL

---
" I just received my order and used the dragon's blood soap. I must say your soap recipes are getting exponentially better over time! I've been with you since 2009 and have not found better soaps anywhere else. My skin smells divine, even if I say so myself ;)
May you have blessings in your health and continue to do this good work…. Before using your soaps I never knew that simply using a good soap could be so mood uplifting. Good quality essential oils do have a positive health impact and I think the quality you are investing in is showing through to discerning noses : ) I'm impressed and grateful."
A. L.

---
" I just wanted to thank you for your wonderful products. I've said goodbye to shampoo (with all of the unhealthy ingredients in it) and instead use your shampoo bars with great results! I sure wish I had found your products sooner. So far, my two favorite regular soaps are the Oatmeal and Honey Goat Milk Soap, and Coconut Oil Soap with Extra Virgin Coconut Oil. They last a long time, and my skin feels softer. I feel very safe with the quality and ingredients of your products. I have been giving them as gifts to my friends as well! : ) Thanks again for all you do! Warmest regards"
L.J.

---
"And, I want you to know that I feel happy to support a small American business, and tell you how much I appreciate the care you put into your customer service and your lovely, natural soaps."
J. W., Golden, CO

---
"Thank you so much for your fast shipping, excellent communication, and consistent quality. I am so glad I found you!"
C.R., Katy, TX

---
"I received the package and used the moisturizer - I absolutely love it! It's only one use, but it already feels wonderful. I have always tried to avoid chemicals in life, but it never occurred to me just how bad even the natural brands are. I am thrilled to have found your face moisturizer!!"
I.L. Chicago, IL

---
"I want to take a moment to tell you how much I appreciate what you do. I've been using your soaps for many years now, and also ordered twice when I was in Canada in 2010. I've tried many brands - but there is nothing out there to match your stuff!
In particular, I don't like to rub animal fat on my body (saponified or not), and using your soaps I have peace of mind that I'm getting a pure soap, which means a lot. Thank you and keep up the great work! Warm regards,"
A.L.

---
" I grew up in rural South Dakota. One of my earliest memories is of walking in the field with my dad when he checked the cows, and I remember the smell of the dry, summer grass and sunshine. I was raised with a closeness to nature, that means so much to me. Since my husband has been in the Army, we have moved several times, lived on different military bases. I accept change as a part of life & opportunity to grow and learn, but I feel a bit of emptiness in my soul. I miss the country, the way the air smells, the whisper of wind in the grass, the peace. I wanted to try to find some personal care products with less chemicals, I found your soaps…. When I received the package in the mail and opened it, the smell of the soap and shampoo just made my day. I love the soap, it leaves my skin feeling so clean, and not dry or irritated. Thank you for what you are doing!"
September Torres


---
" I cannot begin to tell you how pleased I am with the moisturizer. I have slight rosacea and the Ylang Ylang and Geranium moisturizer [Exactly Organics] has done wonders. Honestly, my rosacea just gets better each time I use the product. I feel badly about getting rid of my old moisturizer, I paid a lot for it. :-( BUT it doesn't work. Thank you! "
I.B., Southlake, TX


---
" The Ecco Bella Organic Vanilla Herbal Body Lotion is absolutely wonderful! The vanilla scent is intoxicating and it makes my hands feel smooth and silky."
S.H., Midlothian, VA


---
" The Miessence Desert Flower shampoo works great. It smells nice, it cleans well and it's gentle. Thank you for carrying Miessence and all the other natural products!"
M. L., Olathe, KS


---
" I just wanted to let you know how impressed I am with your business. First of all, your communication with the order and quick shipping was phenomenal. I ordered a bunch of natural products from an online business in my own hometown and it has been two weeks and I still haven't received my order or any communication. I will likely never do business with them again, even though they are local and I like to support local businesses. But you are to be highly commended on your speed! It really helps differentiate you and will make you successful in a world of fast Amazon.com shipping that many, like myself, are accustomed to. In addition, we've tried one of the bar soaps I ordered and LOVE it! Even my husband loved it and he was very skeptical. We can't wait to try the next scent. Thanks again and to continued success!"
K.E., Tucker, GA


---
" I just wanted to let you know I'm extremely happy with both my Shampoo Bar and Deodorant roll Stick. They work as advertised and feel great! What I was even happier about was that it all came in either recyclable or compost-able packaging, which warms my heart. As a sustainability advocate and college major, it really makes me happy to see what you're doing and how you do it, so keep up the good work! I also liked the personally signed page sent with the products, it really makes me feel like a valued customer rather than another name on a mailing list. Thank you!"
G. P., Knoxville, TN


---
" I wanted to give you my reviews for some more products that I ordered. First, the Dead Sea Soap (unscented). I love the way it feels when dry and when wet, it's like smooth river stones. The smell, even for the unscented version is light and aromatic but not heavy or over powering. It smells clean. I live in a very dry desert and I am always needing moisturizer after showers, even though we have a water softener. After using this soap I did NOT need moisturizer at all on my skin, which is pretty amazing. I will be ordering more of this soap for sure. I am curious to see how it reacts with my face.

Next I ordered the trial size of Exactly! Organics Mandarin Lavender shampoo and conditioner. I was afraid the lavender was going to be overwhelming, but am pleasantly surprised. It smells like oranges and grape Kool-Aid, but it is a rather nice scent. It left my hair soft and shiny, and smelling wonderful, and my hair is also very easy to de-tangle with this stuff. It isn't so weird for someone used to regular shampoo and conditioner, like shampoo bars might be, but natural enough to know you are using the very best for your hair. I will be ordering more of this as well, perhaps in a different scent though as now I want to try them all.

Then I ordered the Miessence Mint trial sized toothpaste. It smells amazing even on first open. I can't wait to try it! I am happy there is no glycerin or aluminum, fluoride or other nasty things in this toothpaste.

Thank you for carrying and making awesome products. I am ordering all of my soap from SGS. (I think I am now soap obsessed as I am always looking for which one I want to try next, and collecting a nice little soap stack in my shower.) The long search for toothpaste and shampoo/conditioner has now ended as well thanks to you guys. I can't wait to try the Shea and Blackberry/Tea body lotions from SGS."
Sincerely,Kitty

" Update: I wanted to update on an unexpected reaction to your shampoo and conditioner. My hair is normally stick straight and to get it to have any volume or curl to it I have to use a curling iron on semi-dirty, dry hair. Well after washing with your shampoo and conditioner, the day after my hair was still a little damp and I noticed it started having a slight curl from putting it up in a clip. Today, my hair is completely dry and when I went to put it up in a pony I noticed the ends were even curlier. I even brushed and combed through them and when I put it up the curls were still there. That is awesome!

The toothpaste, I tried it the other night after I wrote you previously and I just want to say I love it! You can taste the baking soda, as it has a salty taste but oddly enough it pairs well with the spearmint/peppermint flavors of the EOs. It might take getting used to for someone used to commercial toothpaste, but I really like the mintiness. It's delicious and the flavor lasts awhile after brushing, I never wake up or go through my day with a gross taste or feeling in my mouth because the toothpaste makes it feel so clean. My teeth are also whitening which no other toothpaste, even commercial whitening toothpastes have done for me to this extent before.

Thank you so much again for such wonderful products!"


---
" Just want to say, "I love your Soap!" I love the scent: you are gifted at mixing natural ingredients to achieve a beautiful aroma. I love the way it foams, and I love how gentle it is on my skin. I used pomegranate soap all winter, the most cold , harsh winter we've had in the 20 years we've lived here, and my skin is not dried out and itchy, as it was in the past with regular commercial soap, [even in milder winters.]"
D. S., Arnold, MD


---
" Has anyone told you how absolutely fabulous you are? Well I just wanted to tell you how amazing you're products....and I think that's just smashing great! I hope you never sell out and change your ethics. We need more like you and what's even better is you're an American business."
With gratitude,
F.G., Arverne, NY


---
" …. I just wanted to say that I LOVE your soaps! My brother bought me the Coffee Latte soap for Christmas, and after first use it left my skin soft and moisturized. It doesn't dry out my skin like other soaps and it smells heavenly. However, this past week I went out of town and had accidentally left my soap in the hotel. I didn't realize until we got home, I was so sad! I love that soap! I immediately went back to SFGS and ordered more soap [in a different scent this time, to try something new] That is how awesome this soap and this company are. Also, the hand written thank you adds a very nice touch to orders. Thank you for such an amazing product. I WILL definitely be ordering soap from here from now on. Period. :]"
Kitty


---
" I just got the tea tree shampoo (Exactly Organics tea tree sulfate-free shampoo) and love it. I'm a hair stylist by trade and I've never used a shampoo like this before….. It stripped my hair of all the product build up and hard water minerals on the first go. For the first time in years I woke up today [the morning after I showered] and had my natural wave and curls back."
S. M., Indianapolis, IN


---
" Great job on the soap. I like it and will keep buying it from you. My wife still uses that crap from the store, but I'm sure I can convert her or I should say your soap will. I haven't used store bought soap in about a year, then I ran out and had to use D*** soap. It dried my skin out and the farmer market was closed, that's where I usually get my soap, so that's where you came in. I like your soap more. It cleans better, has less crap in it and my skin is even less dried out. Nothing like the real thing. I believe the less we mess with what nature gives us the better off we'll be."
J.W., Cottage Grove MN

Update: " My wife told me last night. The next time I place an order she wants some soap too, so that didn't take long."


---
" I just wanted to thank you for the incredible soap. My husband and i already see a huge difference in the way our skin feel and looks. We will be loyal customers for years to come!! Great Job!!"
Amanda, Gaithersburg, MD


---
" What an amazing experience when I opened my first bar of your Eucalyptus mint soap in the shower: the aroma was so fresh and so minty! I washed not only my body, but also my hair with it; I just couldn't put it down. I actually look forward to getting into the shower just for the aroma therapy of the soap, and I can't wait to try a different one. You truly have a magic touch, and it's not just anyone who can work with essential oils and bring out such strength and clarity in the aromas. Not to mention the rest of your gentle, nourishing ingredients.

" ..Your soaps are worth every penny!! I ordered a big supply, I'll be giving some away, and I'll be back to purchase from you again in the future. THANK YOU FOR YOUR ARTISAN SOAP, your appreciation of essential oils, and your avoidance of anything not safe and pure. GO, OKLAHOMA, GO!!!!!!"
Susan from Orangeburg, SC


---
" This serum (Miessence Firming Eye and Neck Serum) is truly amazing and I have finally found something that does exactly what it says it will do. I do not have any lines left on the little spot I used it on my neck and have noticed that the line between my eye brows has disappeared. I highly recommend this product and plan on using it FOREVER! Thank You, Soap for Goodness Sake, for carrying this line and I can't wait to see what else will start disappearing! A VERY satisfied customer,"
Cyndi Jones, Dallas, TX


---
" I love the Exactly Shampoo! I have very fine straight hair so it's been a nightmare for me to try and find something that isn't oily. Thank you for what you do! I really appreciate truly natural non-toxic products!!!!!"
Laura Getting, Anchorage, AK


---
" …. totally LOVE the GERANIUM & YLANG YLANG body lotion. It's so much lighted than the shea butter I ordered from you guys a couple or orders ago...and feels like it MIGHT be doing just (almost?) as good a job as the shea butter. Thanks again."
M.W., Stamford, CT


---
"I just wanted to send a "thank you" note for making natural products of such a great quality available. I'm LOVING the shampoo bars and will be ordering more very soon!"
A. P., Cookeville, TN


---
"Hey guys this is one of your very happy customers. Used the soap I bought from you guys and wow it was great felt clean all day unlike the dove bar I was using which only left me feeling clean for like 6-7 hours. Just wanna say keep up the hard work. You guys make a great product look forward to buying more."
James Orosco in Canyon Country, CA


---
"I received the Miessence Soothing Essentials pack as a gift from my daughter. I love the fact that it is organic and my skin seems to love it too. I have to tell you that only after a few days I could tell the difference in my skin. It doesn't give me the little bumps like some skin care lines do and my skin feels so much smoother. I think this is going to be a long term solution. Thanks for offering these products. I'm telling everyone I know."
F.A., Kansas City, KS


---
"Just wanted to say I received my package very fast! They smell WONDERFUL!!!! We haven't wanted to throw out the box even, because it smells so good I started with the Lemon Meringue and I think it's delicious....it wakes me up every morning."
Alex in Wharton, NJ


---
"Just wanted to tell you that I received my order---so glad to be able to order such high quality handmade products from such nice people. I've been ordering from y'all for several years now and I've always been 100% satisfied. Thank you!"
C.H., Gettysburg, PA


---
"Thank you for making such a great product! My family bought me a bunch of local handmade soaps for Christmas and they just didn't compare with yours. So, I'm back - ordering more from you. Thanks, again!"
Anonymous


---
"Just wanted to thank you for your information, the way the shipment was packaged, and the lovely free gift of your soap! I've used Miessence deodorant for a few years and have purchased it from different suppliers and I must say that your service has been the best and much appreciated--Keep up your great work and customer service. Best of luck in the growth and prosperity of your business."
Warm Regards, R.F., Washington, MI


---
"Thank you so much! Soap has already arrived. I love your soap! I will keep coming back for more and more. I love it love it love it. I have sensitive skin and this stuff makes it feel like normal skin again. Thank you so much. And thank you for great shipping rates, and super fast shipping.. And prompt notice of receipt of my order. You know how to run a business. I wish you the utmost success with your company. Thanks again!"
G.F., Sublimity, OR


---
"I wanted to say hi and that I am a huge fan of your natural soaps. I just turned 43, and my skin has never looked better. Yes, I try to eat right, use organic foods and products, take vitamins, but the ingredients in your soaps have really helped my skin look much better. I love your soaps. I am very much into healthy living and it's my passion. I always try to use organic and natural products. With soap, it's what goes onto your skin. So what goes onto your skin, ends up in your blood from what I know because the skin absorbs everything put on it. You have a nice thing going there. Keep up the great work. Every time I order, I get my soaps promptly within a few days. I LOVE the smell of fir and anything mint. I like all your soaps but one of my favorites is your Fir & Peppermint. I love the pumpkin complexion soap for my face. I love the scent of fir and also the French green clay in your soaps. That pulls toxins from the skin. I just placed another order. Keep up the great work!"
Tom Nasuta from Rockford, Illinois.


---
"Cannot praise enough! This shampoo bar thing is new for me. Your product is my first go at a healthier soap/shampoo. I am amazed by how clean I feel, how clean my hair is and still feels soft. I used the coconut milk bar. I am never going back to the open market products I've used my entire life. Thank you for providing this wonderful product. I'm telling everyone I know."
Julia Stearns Smith, Mother of four and Reiki healer in Louisville, TN


---
"Just made an order and want to say I Love Your Soap. Besides being good for my skin and health, they have the nicest aroma of any natural soap I have tried. They lather beautifully, and yet last a long time. Hope you make these soaps a long time!"
D.S., Arnold, MD


---
"Your company has helped fulfill a portion of my goal to move my family to a healthier lifestyle that includes fewer products with fewer ingredients, as natural as possible. When I turned 40, two years ago, I had a different kind of mid-life crisis than most people I know. It started with deciding to totally revamp what and how my family ate. I was astonished at what my research discovered and have moved to organic ingredients, as much as possible, and if it's isn't then we buy products that have no gmos, preservatives, artificial flavors, etc...you get the picture. My husband lost 65 pounds the first 9 months. My two girls and I have always been healthy, but we just feel better, even our doctor noticed something was different before we told her what we had been doing differently. This new path we were on then lead me to the products we use to clean our house and ourselves! I purged our whole house and started over. It was really an overwhelming task at first. I was having more luck with household items, but was still having trouble with personal hygiene products. Then, earlier this year, I found your wonderful soaps. I have now streamlined my shopping to 2 stores for food and 2 websites for cleaning our home and ourselves. It's been a long two years, but I feel so grateful for companies, such as yours, that have enabled me to fulfill my goals, so thank you so much! Sending big hugs of thanks."
The Vernon Family, Oregon


---
"The office cleaning lady, Linda, asked me to share something with you as she does not have a computer. Linda places her "waiting to be used" bars of soap in her dresser drawers. Her clothes and lingerie smell heavenly and falling asleep in a lightly scented nightgown is now a must."
Linda - Cohoes, NY


---
"Quick note to tell you and John how much I appreciate and love all the SGS soaps that I've tried over the years. I use nothing but your soap for bathing and washing my face and hair! It is the very best that I've ever found and I've tried a lot (somewhat of a soap fanatic). I have very sensitive skin and it is the only soap that has never caused any allergic reaction. In fact improved texture all over. My husband has finally made the switch to using your soaps to wash his hair and has noticed the improved texture and shine. Using SGS soaps makes sense on all levels, effectiveness, aesthetics, economically, convenience, ecologically, etc. Traveling is so much easier with one bar that does it all! There hasn't been one single bar that has ever disappointed and trying different scents is a blast. Thank you for providing a product that delivers on all fronts and operating a business that adheres to high principles and standards. All the best,"
D. A., Miami, Florida


---
"Howdy....just a note of thanks. Got my soap quickly [just like I knew I would]. I will be in Texas for a month or so and I needed my good soap! In March I ordered various soaps for my sister's birthday. Se loved the lemon and the orange. yummy! Keep up the good work."
C.C., Canton, MS


---
"I've been a fan of your products for a couple of years and have tried a variety of your soaps. I have a newly discovered favorite: dead sea mud soap. It's amazing and referred a couple of friends to your dead sea mud soap along with some of the other products you offer. I've been conscious of what I buy, what I put on, etc. for a long time now and was thrilled when I found out you offered the soap bars without the labels as I've been moving towards zero waste for some time now. Thank you very much for your time. Also, thank you so much for all that you guys do. Ever since I discovered your body and shampoo bars, I have not and do not use anything else. ….You allow me to continue living a healthy lifestyle because of your products."
G.C., San Jose, CA


---
"I woke up yesterday loving how my skin looked (after using the Pumpkin Complexion Bar). I actually left my house yesterday, without any foundation; I don't think that ever happened before. Thanks for doing what you do, have a great day : ) "
S. A., Chicago, IL


---
"My husband just opened the Apple Cinnamon soap and aside from the scent of coffee, and chocolate, he loves the cinnamon! He just about swooned taking that into the shower with him! He really enjoys your soaps (not that I don't also), and has me sniff each new one he tries. I never saw a man so enamored with soap. I guess it just goes to prove that the manly commercial soaps don't have a clue. Plus, the smell of those commercial products, now that I've been away from it for a while now, is just crude, obnoxious, fake, and downright toxic.

As for what I'd like, my husband and I both love it when I use your Clary Natural soap. He loves the scent when I first step out of the shower. Love that soap. Had only one bar of it a while ago, and made up my mind I'd get some more at some point in time. I alternate my soap, using my all-time favorite olive oil, and when I finish with a bar, use one of the many other soaps I ordered, then go back to the olive oil when one of those bars is done with. ."
G.C., Colebrook, NH


---

"I couild not resist trying the goat milk soap!! Right now there are a couple of bars circulating the office because folks can't get enough of the amazing Chocolate Almond fragrance. WOW.

Also brought one of the tins of Macadamia Nut Balm to the office for the non-greasy test. Despite the great emollient feel of the balm - I am able to handle letters and papers within a few minutes without leaving a trace on the paper. (I had my doubts.)

The Java Balm also smells great .... just for kicks I tried it on the ends of my hair and it looks/feels great ..... but I sense I will also be using it as a skin cream. It is soooo fragrant.

Just placed another order for the folks who are sniffing the goat milk soap. What a gem of an addition to your soaps. Can't wait for the Honey Oatmeal!!"
K.B., Watervliet, NY


---
"I am taking off this week to do my spring cleaning with Fir & Peppermint and Bahama Bliss soaps. A friend said she has never seen me clean so much since I bought your Fir & Peppermint soap. It is so invigorating .... it gives me so much energy that I actually look for things to clean! The soap combined with the agave cloths makes quick work of any chore. Who'd of thought I'd be soooo looking forward to spring cleaning this year!"
A.T., Latham, NY


---
"I love the Cocoa Cabana soap – feels like silk! and it smells like the scratch and sniff chocolate ice cream stickers. I am so amazed of all your products."
A.K., Dracut, MA


---
"……just tried the pumpkin soap- loving it :-) great job with everything as always!!! have a wonderful day!! much love and blessings,"
-Your friends in Ohio, JoAnne and George
"p.s. even though we just bought a bunch of soaps we will definitely be placing an extra order for more of the pumpkin soap asap:-)"
---
" just want to ask you... are you all bewitched? It's like you wiggle your noses and my order is at my door! My oh my, that is lightning fast delivery. Awesome! This was my second order, so I haven't gotten to use everything just yet. Just today received that order. Can't wait until I try the tooth powder. I have used the Aloha and the freebie Mango bar soaps. Loved them both. Your soaps are very moisturizing and the scents are just enough but not overpowering, so lovely. Thank you both for what you do. I'm so happy I found your website. I will definitely be one of your loyal customers."
Mary - Wisconsin


---
"I just received my order today! So excited! I have to say I was completely out of soap. Only one bar left in Lavender! Which was in the shower half gone already!! I have NEVER been without an abundance of bars from SGS to choose from. I must admit it was very depressing getting into the shower and not having my collection of bars there to use. After all these years as a faithful customer, I cannot do without my soap! I am addicted! And glad to be!! I am so happy to have found you and your products!! They are by far the best, and I have tried hundreds!! ;-] Wishing you and your family a very Happy New Year!! Much love"
D.S., Cape Canaveral, FL


---
"My friend is so funny. She hates the scent of her husband's shampoo (it is for silver hair) so unbeknownst to her husband - she mixed his shampoo, half & half, with one of your liquid soaps. Her husband mentioned how the shampoo had a new pleasant fragrance and Kate says he smells heavenly when he walks by her. He still hasn't figured it out - but both of them are happy with 'new formula'."
A.T., Latham, New York
---
"We love your soap! Your soap is top quality and the price is good, so I've found that it's basically impossible to find anything that's as good a value."
K.B., Houston, Texas


---
"Wanted to let you know my husband used the patchouli shaving soap this morning. He said he really liked it! Lathered great, other brand hardly did, and his face felt nice. This is from a guy who doesn't say much about this kind of stuff so I was really impressed. I thought it would be too strong smelling, but he said it was fine, so thank you and we will be back!"
K.W., Cassopolis, Michigan


---
"A fellow employee gave me some of your soaps, clary mint and lavender. They are to die for. Having to slather moisturizer on after bathing is a thing in the past after using your soaps. I thank her for turning me onto your products and I thank you for making some old made in the U.S. goods that are truly outstanding."
K.L., New York


---
"I had my brother visit for a couple weeks and he used my Aloha Lemongrass Ginger bar from my last order and he loved it so much, when I told him it was time for me to order another bulk order he wanted a batch all for himself. Thank you so much for what you do! We absolutely love your soaps and love that they are so healthy and eco-friendly. We are very satisfied customers!"
C.V., Kelseyville, California


---
"I love using the Clary Sage/Ylang Ylang Liquid Soap for laundry. I used about 7 squirts per load in my front load washer to do all my laundry this weekend. The light after scent was heavenly and my laundry came out just as clean and soft as always. I also added the Almond Avocado Eye Balm on a whim in my last order. I LOVE IT!! I am astounded at the noticeable difference after less than a week of use. It is so easy to apply - that I use it at night before bed and again in the morning after washing my face (with Oklahoma Rose). I will not be without it in the future!!"
A.T., Latham, New York


---
"I just wanted to say how much my family and I love your tooth powder! I was skeptical at first but my teeth feel cleaner and my mouth fresher than when I was using commercial tooth paste. Even my 3 and 6 year old love it! Thank you for making a superior and safe product for my family to use!"
J.C., Coconut Creek, Florida


---
"I wanted to drop you guys a note to let you know that I will NEVER buy regular, store-bought, overpriced, chemical-laden shampoo in my life, ever again….. I have very curly, long hair. I was hesitant to try organic but, after a research project on the toxins in cosmetics for work, I knew I had to change something. I am THRILLED with my Babassu shampoo and body bar. My hair has actually fallen out less and less with each use. I've only had it for a few days but I'm hoping it just keeps getting better."

The tooth powder leaves my mouth feeling cleaner than regular toothpaste and tasting better, too.

I absolutely adore you cinnamon soap (Apple Cinnamon Soap). I use it in my kitchen and it got rid of a nasty catfish smell on my fingers when SoftSoap brand didn't even touch it with three applications. The fragrance is awesome!

Thank you for your products, the ease of ordering, the super fast shipping, the great shipping cost, and, of course, the quality products that I can no longer live with out. You made a believer out of me and a customer for life."
Respectfully, Lacy from Idaho


---
"It was two years ago this month that I was diagnosed with an auto-immune disorder, and was also suffering from itching red welts. Thankfully I found your website and ordered your organic, scent-free soaps. Within hours of bathing with your organic extra virgin olive oil soap, my itching red welts began to diminish. I began thinking about all of the toxins in laundry products, and it was then I decided to grate your organic extra virgin coconut oil soap, and use it as my laundry detergent. I have never looked back. Here it is two years later, and I'm not only still using that same soap for my laundry, but I use it to clean everything, including the toilet bowl, dishes, and even removing stains from carpeting. From the soap we graduated to the shaving soap for my husband, and the tooth powder that has forever replaced commercial tooth/mouth products in our household as well.

Here it is two years later, and I no longer have the auto-immune disorder. Part of that I owe to you. Because I am healthy again, I'm free to experiment with your other soaps. Yesterday, for the first time, I tried your Clary Soap, and it was a thoroughly wonderful experience! The scent of the essential oils was very mild and soothing, and my skin felt clean and moisturized afterward. Even the soap itself has a pleasing appearance. Since I use the same soap to wash my hair that I use on my body, my hair retained the aroma as well. I can hardly wait to bathe with my latest collection of new soaps, but because they last so long, it will be at least two months before I can try something different. In the meantime, I'll look forward to every shower not only with my latest soap, but all of the soaps I have purchased from you.

Thank you again for making such wonderful products that are not only a pleasure to use, but also free of toxins."
G.C., Colebrook, New Hampshire


---
"Dear John & Kathy, Thank you so much for making these soaps. My whole life I have used name-brand products; trying out a new shampoo or conditioner or soap every month. I could never seem to find one that I really liked. The perfume was too stinky, the conditioner to greasy or heavy, the shampoo would inevitably dry out my hair...

My step-mom does charity work for the Breast Cancer Fund, which is a breast-cancer prevention advocacy group. She recommended a site where I could find products that were safe, non-toxic and good for my hair and skin. Hence, I found Soap for Goodness Sake! I've been so pleased with your products, no only do I have peace of mind that I'm not putting hazmat all over my body, but everything smells so fresh and nice. The facial soap has left my face feeling like baby's skin, and I've been complimented so many times on how great my skin looks, I can't even count. This is after years of struggling with acne; I'm now addicted to Oklahoma Rose.

You both clearly care about the ingredients and the overall product, and I thank you for that. Please keep up the good work! "
N.L., Redwood City, California


---
"Just placed an order for soap. I have a huge basket filled with your soap next to my front door. The fragrance welcomes my guests and they feel the warmth as they enter my home. As gifts they are always met with great "oooohs and ahhhs" for their fragrance & earth friendly ingredients. Bless you for providing such wonderful products. Thanks again for the great soaps & love that goes into them."
A.T., Latham, New York


---
"I found your website about a month ago after searching for safer personal care products. I ordered some of your unscented oatmeal and olive soap. I love both. I have very sensitive skin and neither soap caused me any problems. The oatmeal soap leaves my skin very soft after showering and I am so pleased with your soap, I have placed my second order. Thank you for your wonderful soap!"
Brenda, Henryville, Indiana


---
"Okay, can't contain myself. i have a testimonial for the Dead Sea Soap. Last night i put it into the nice, eco-plant-fiber hanging bag and left it in my bathroom. This morning when i woke up and went into the bathroom, the entire bathroom smelled very special and extraordinary. It actually uplifted my mood. When i used it for bathing i had a strong sense of WANTING to rub it all over my body, unlike other soaps. This unique soap felt purifying, delightful, soothing, slippery and amazingly, at the same time, textured, like stone-washed silk. It felt gently drawing, like the fine silt at the bottom of my favorite childhood swimming pond..i believe it is going to be very healing to my skin over time. In short.. it's a winner!"
M.S., Taveuni, Fiji Islands


---
"Really like the toothpowder too: It's cooling, cleansing, refreshing, whitening, gentle, tasty and doesn't irritate my tender gums and delicate mucous membranes like store-bought toothpaste always does. Recently i read that toothpaste actually coats the teeth which inhibit minerals from contacting the teeth and making them strong. I believe that the Xylitol supplies minerals essential for good teeth care. Here in Fiji all the adults who were raised on sugarcane farms have the most beautiful strong, straight, large, white and cavity-free teeth. I believe it's due to exercising and mineralizing them regularly in their childhood by chewing sugarcane. Did i mention i love that you just need a tiny bit in the palm of you hand collected onto a damp toothbrush; which means it will last a long time and is very cost efficient? I could even swallow this if i wanted to! That's how natural it is. Thanks for a super product."
M.S., Taveuni, Fiji Islands


---
"As always we are very delighted with our purchases and are excited to try some of the new soaps as well as ones we enjoyed before. I want to remind you to remember whenever you have a bad day or don't feel like doing this or whatever to just think of me and the many others who are so grateful and appreciative and happy you are providing us with safe and wonderful products. Keep up the wonderful job! Once again, all my best to you and john and love and blessings!!!!"
-J.N., Stow, Ohio


---
"Thank you Soap For Goodness Sake for saving my sanity! 2006 my surgery for breast cancer involved removing lymph nodes from left arm pit. Surgery went well I am cancer free. I went from never having under arm odor to one stinky arm pit. Oddly the left arm with surgery grows no hair has no odor; the right appears to have taken over the load of expelling toxins. Even after showering the odor was there. I used powders, baking soda, corn starch, apple cider vinegar and every deodorant on the market. My doctors had no answers I am sure they thought me crazy. I contacted Kathy with my problem she suggested I try Miessence deodorant. Much to my amazement the deodorant works!!!!!! You have no idea how it feels to be odor free!!!!!! No more changing clothes and showering several times a day!! I was so self-conscience going out in public, now I am free!!!! After breast cancer I found Soap For Goodness Sake products, I firmly believe the chemicals we use on our bodies contribute to cancers."
A.K., Dracut, Massachusetts


---
"Love the products! I actually just wanted to say that I made my first order a few weeks ago and I am now a loyal customer. My husband loves the Woodland Dawn soap, he even cut off a small piece and used it with the oil burner that we have! I bought some shampoo bars as well and my hair is not as oily after a few days of washing, and normally within like 2-3 days I'd have to wash out the oil again. The pink grapefruit works wonders and smells fantastic. My toddler's hair smells nice, and I love that it's safe to use on her. Anyway, just wanted to say keep up the good work! I love these soaps. I can't wait for my next order. I am definitely trying new fragrances."
M.Q., Bronx, New York


---
"I just wanted to tell you how much I like your coconut oil soap and Babassu shampoo and body bar. Over the past few years I have become allergic to synthetic fragrances, preservatives and a variety of other chemicals. This has made it very hard for me to find personal care products that are both healthy and allergen free. Your coconut oil soap and Babassu soaps are the only shampoo products that I have found that do not produce allergy symptoms. They are also the best shampoo products I've ever used. My hair both looks and feels the best it ever has! Thank you so much for offering such wonderful products."
R.A., Devon, Pennsylvania


---
"…..after using your soaps for nearly six months now my chronic eczema [going on 30+ years!] has cleared up amazingly well and I don't even require additional lotion after showering. Thank you for providing a solid, simple, quality product." Best wishes,
L.B. Chesapeake City, Maryland


---
"We Love the soaps! I'm telling everyone I know about your wonderful products!"
A.C., Dallas, Texas


---
"I will be placing another order soon! It's so great to finally find soaps that are 1. healthy to use and made with only natural products; 2. good for the environment--no toxic chemicals, no plastic containers!; and 3. made by such nice people, in the USA! :-)"
C.H., Charlottesville, Virginia


---
"...my daughter and I are so delighted and thankful for finding your gifts!!! …. We used every single "gift" from you. We are not only in love with the scents and the fact that we feel clean!!!!- but we love that we know you, your farm, your wonderful dogs,-that are my daughter's dream dogs-, we love the life that you live , the clean, down to origins life , that i am dreaming of.... we followed all your information from your site, all the advice for "beginners" in using soap for hair-it works great so far-even for my 13 y.o. daughter-and you know how they are when it comes to their long, shiny ,"perfect must be" hair...! we have no complaints at all !!! We even bought a shower filter, the most recommended, so we have chlorine and lead free water for the shower.it helps with the rinsing! ….Our best regards and all our gratitude for giving us the chance to stay clean and healthy."
E.C., Libertyville, Illinois


---
"I purchased the Dead Sea Mud soap because I hoped it would minimize the large pores on my nose. I wasn't disappointed. It's only been a few days since I received my order (and thank you for the prompt shipping, by the way), but those pores are much smaller already. Thanks for a great product."
L. D., Sterling, Virginia


---
"I just wanted to tell you how much we truly love your products and are very grateful you sell safe and healthy stuff!!!! Don't know what I would use anymore without your safe shaving soap! Everything is also so beautiful and smells great. You guys seem so nice. Thank you for everything! We order a bunch of stuff about twice a year and will continue to do so. Please stay in business!!!! We wish you and your family a wonderful and blessed holiday season!"
J&G B. Stow, Ohio


---
"I was nearing the end of my jar of Shea Butter Creme and was a bit anxious, hoping you were still doing business, because it's been over a year since I got this creme! Yes, I went back to my blog to see when I posted about it and it was Sept. 20 of 2009!! I love this product. Everyone tells me how good my skin looks. No one can believe I'm as old as I am. For real! I'm 69 years old but everyone guesses that I'm in my 50s. Okay, it might be in my genes, but I do believe that your creme has something to do with it. I'm adding your pumpkin soap to my order this time. Oh, and after using the creme on my face, I rub what's left on my hands through my hair. I'm happy to read about your new packaging. I'll re-use the container I have now as it's such a nice size and all but your new container sounds terrific. I'll be sure to continue to tell people about your company."
M.S. Richmond, Virginia


---
"The Clary soap makes me feel special to have a bar of it in the shower. I enjoy it for a few reasons. First, it's a very lathery bar, which I love. Second, the smell of clary is calming and makes me feel emotionally balanced. Lastly I do not ever tire of the scent. I've been a loyal customer since the very beginning and many of my favorite scents have changed over the years because after awhile some scents wear their affect on me, and I no longer get the joy from the scent that I used to. So I switch scents and feel renewed with the new scents. However I've never gotten tired of the clary. Over the years, I still feel the same when I smell it. It never gets old. I also think the sugar bar is my new favorite facial bar. I'm really liking how my skin looks after I use it."
L.F., New Braunfels, Texas


---
"Your homemade soaps are so addicting! I've been using these amazing soaps for about 2 months now. I introduced them my mother and father and now they are raving about them. I just bought 6 more as Christmas gifts for my family. I love how FAST you ship them [for only 4.99!] even during the busy Holiday season. I have been using Ylang Ylang Jasmine for my face and jojoba oil for my facial moisturizer. My skin is clearing up, toning up, and my pores are tightening. Thanks for being dedicated to your environmental-friendly home business and for hand-making such sensational, natural, safe, and pampering soaps!
K.P. Belcamp, Maryland

---
"Hello! My name is Gillian and I'm a senior college student at SUNY Fredonia. I'm taking a class on Environmental Communications and we recently researched toxins in foods, cosmetics and other products. This, obviously, appalled me so I went on the search for organic products. You should be pleased to know that everything you produce comes highly recommended! I just received my order of Pink Grapefruit shampoo bar, Dead Sea Mud body soap and Orange Lemongrass hair pomade today! I literally got out of the shower 10 minutes ago and was SO pleased that I had to e-mail you right away and say THANK YOU! Thank you for making products with the well-being and happiness of your consumer in mind. I'm telling everyone in my class about your products and I'm sure they will love them just as much as I do! Thank you SO much! Keep up the good work!"
Forever Customer, G.C., Fredonia, New York


---
"Thanks for the wonderful soaps. I love the strawberry shea soap, I have a very sensitive skin, though it says body soap, I used it for my face and my skin feels really soft."
J.K., Marietta, Georgia

---
"I purchased many of your soaps in the past and they have lasted and lasted ... which has made it very difficult for me to wait to place another order. They are all so scrumptous!! But here I am trying some new ones. I cannot thank you enough for your gift of chemical free soaps and shampoo. It took a bit for me to get used to the bar shampoos because I had to find the right rinse for my hair. I now have the shiniest healthiest hair. My hair dresser said "Whatever you are doing ... keep it up !" Love the wooden detangling comb and wooden soap trays I purchased last time. I am astounded at how beautiful the soap trays have remained despite being subjected to water. I will put my A+++ review on all the soaps when I receive & try them. I have yet to use a soap of yours that did not make me feel like a queen. Many thanks."
A.T., Latham, New York

---
"Hello Kathy and John! I want you both to know that my brother, my boyfriend and I love your products! I found out about your company through the cosmetics data base website, I got curious and when I saw the simplicity of your ingredients I just had to try them. We were so impressed! My boyfriend's favorite product is the shea butter lavender moisturizer. I love your lavender mint face soap, specially the lingering smell after taking a shower. I ordered the dead sea mud soap for my brother and he loves it! Specially because it keeps his acne at bay and it smells soooo good, he says. Thank you for putting so much effort and care in your products. I am a loyal customer now. Please keep up the great work. Many blessings,"
K.A., Newberg, Oregon

---
"I just wanted to share this with you. Last week my brother, his wife & kids were here in Miami and of course in the guest bath I included one of your soaps (Valencia Orange). At shower time, one of my nephews came to me with the soap and asked me if he could use it because his Mom thinks it is for decoration!!!! Well when they all used it they were raving about it & the awewome smell which lingered in the bathroom for a while!!!!! My nephew asked his Mom if he could bathe again!!!!!!!! I immediately gave them your website info. to place an order when they get back to North Carolina.Thanks again for your excellent soaps!!!!!!!!!!!!!!"
T.L., Miami, Florida

---
"I have another testimonial...use it on site if you like but seriously, I am so impressed! First, you get your products extremely prompt and the packaging is so nice & tidy, which is a plus. Second, not only do I love your amazing soaps, but now I can't stop raving about the tooth powder I just received yesterday!!! I love love love it! I usually use baking on a toothbrush w/some salt & it's messy and the taste isn't so nice, but the tooth powder comes in this nifty little bottle and it's easy to pour on my toothbrush and it works wonders! I love the mint taste, it made my teeth super clean and the best part is it has zero chemicals in it! Once again, you did it, you make amazing products and you now have a customer for life! Thanks again,"
S.M., Newark, Delaware

---
"Just letting you know I just received my order of soap and I am thrilled to tell you how pleased I am with it! I ordered all different kinds for my sisters and my family and am proud to give them out. I just used your Valencia Orange & Cranberry soap and I love the way it makes my skin feel & smell. Even when I walk into my bathroom, I can smell this fresh soap lingering in the air. I will never use store bought soap of any kind again! I am totally sold on yours! What a great quality product you have & I feel blessed that I found your soap. Thanks for this soap, finally I found a soap that is organic, plus smells awesome, but most of all, that cleans & moisturizes!"
S.M. Newark, Delaware

---
"THANK YOU!!!!!!!!!!!!!!!!! I could not wait to sample all of the soaps before letting you know I tried the Aloha and Strawberry ones first and they are excellent!! My husband and daughter (9 years old) loves them too. She said: "Mommy they smell sooooooooo goood!" There is no white residue left on the skin as with some soaps we have used over the years. Thanks again for your awesome soaps and you now have us as long-term customers." G.L. Miami, Florida

---
"I just wanted to say thank you for offering pure and simple products that I can feel good about using. After checking the cosmetic database, I realized that most of the products my mom and I use are highly toxic and wasteful. We threw a whole bag of junk away and I swear to never to buy those products again. I also love that you and John put in the extra effort to package everything in biodegradable and recycled materials. It means a lot to me to know that my money is going to a business that truly cares about the the environment. And it's nice to not be surrounded by plastic containers for a change. The lip balms feel so great and don't leave a nasty taste in my mouth like the stuff I've used for years. My mom really enjoys using the Tea Tree soap and I love the Shea butter cream- it is just so soothing on my sensitive skin. Much thanks"

---
"I must say that I don't think I've ever had such a relaxing, peaceful, and soothing shower experience than with your olive oil soap bar today. It truly made me feel some inner peace. :]"
D.Y. Columbus, Georgia

---
"I just wanted to let you know that I received your soap and it is SO fantastic! All of the scents are terrific (especially the mint & lavender) and they have a nice lather. I'll definitely be ordering again and thanks so much for the fast shipping."
T.M., Wichita Falls, Texas

---
"I received my order very quickly and am so pleased! I started using my Lavender and Avocado Oil bar right away and it is just amazing! I think they feel soooo luxurious and moisturizing on my face and there is no soap residue like other bar soaps that I have tried so far. I will spread the word to my friends and to our little health food stores! Thank you!"
B.W. Idaho Falls, Idaho
---
"Your products are great! I have tried other soaps online but didn't care for them and then I stumbled on your website. Great Job! Great Products!" M.K. Fishers, Indiana

---
"I am absolutely adoring the Olive Oil soap! Everyone finds their own favorite, based up their need and their skin type. The Olive Oil and I just go together. I love the other soaps, but my skin feels the best with the Olive Oil."
G.C. Colebrook, New Hampshire

---
"I bought a wood carving which is a diagonal cross cut of a large branch. I can store about 5 bars on it, so I can use a different one depending on mood. I love the scent of the herbal soap so I will look forward to spring.... and I love the lavender, smells like I just picked it from my garden!"
C.C., Avonmore, Pennsylvania

---
"I just put in another order for soaps, toothpowder, perfume, lipbalm, etc. Wanted to tell you again how much my family loves your products. My 13 year old daughter swears by your pumpkin complexion bar. She uses it every day and her skin looks just beautiful. Love your soaps at shower time. The tooth powder is awesome. Lip balm is EXCELLENT. And the perfume smells nice. Love it all! Thanks Again!"
J.S., New Durham, New Hampshire
---


"I wanted to let you know how much I like the toothpowder. I had been using just olive oil soap and the toothpowder is so much nicer. I also had my husband take a picture of the back of my hair to show you how well your soap works for shampoo. I have tried several and still prefer the babassu. I was looking at old emails and your soap is all that I have used for shower and shampoo at least since April this year. That's at least 9 months, but probably longer. I don't dye my hair; I don't use other shampoos - ever; and I don't use conditioners. I use your soap and a vinegar/water rinse and I'm 61 years old. I think it's working pretty well :0) It's so nice to have one product to use and the bar soap travels so much easier than liquids. I just take my bar of soap when I travel and buy a small bottle of vinegar when I get there. I'm also enjoying the lip balms - very nice! I hope you stay in business for a long, long time."
L.R., Fayetteville, Georgia
---
"Your products are wonderful!!, wish I had known about it long back. Shea butter creme works like a charm and I could see a difference in just a week. I use the Lavender Eucalyptus and Tea Tree Soap for face and then the creme. The woodland shampoo is also great…."
JK, Marietta, Georgia
---
"Just wanted to tell you thanks and that the lavender mint soap is now my favorite. I'm hoping to order a bulk order of it, after I get finished with my bulk order of coconut milk soap. I also love your tooth powder! Your soaps and products are wonderful!"
Happy C.M., Bloomington, Minnesota
---
"I recently purchased many of your products and really love the natural feel and smell of them. Thank you very much for the additional bars of soap you sent - they smell wonderful. I wanted to order some more Babassu Shaving Soap for Women but it is sold out. Are you going to have any more available any time soon? I sure hope so. Thanks very much for the wonderful products!"
J.S., New Durham, New Hampshire
---
"I must tell you again that by using your soap, my skin feels great, and I don't have any allergic reactions! I am so grateful to you! :) I plan to grate up some of your soaps (not the ones I've ordered thus far), and use them for my laundry detergent and I'd feel 100% better knowing my clothing and bedding have been laundered in something totally non-toxic to me.:) Since using your soap, I find that my new sponge rinses out thoroughly and quickly, and doesn't have a waxy or slimy buildup. The shower is staying cleaner as well. Both my husband and I love your soap. And best of all, I am itch free and welt free! :-) I'm so thrilled with the soaps I ordered from you, that I've just ordered a few more. For the first time in eons, I can bathe, feel clean, and not itch afterward! My husband is very happy with the soap as well. Once again, you have made my life 100% better, and I can only see my "condition" improving over time as I continue to keep the toxins away from me. May God bless you! : ) "
G.C., Colebrook, Hew Hampshire
---
"I just wanted to send you a quick note to say thank you!! Your products are absolutely wonderful and have been working wonders on my skin. I'm buying the soaps like crazy to let my family and friends in on your great products!! I have to tell you, I use the pumpkin complexion bar on my face and the Shea butter cream. I have actually noticed that my wrinkles are less prominent and my skin is now softer and more supple! AMAZING!!! I will be telling everyone about your great products and have already thrown out a lot of the crap I used to use on my skin. The Shea butter cream makes my face look and feel 100% better than the Estee Lauder Daywear cream I was using in conjunction with the Estee Lauder Eye Cream- simply amazing!!! I don't know if you remember me saying I have dry hair. A little Shea Butter cream on the ends gives it a healthy shine and replaces my old Aveda Brilliant Anti-Humectant Pomade. My husband also likes to use the Shea Butter on his face as an after-shave lotion. :)
T.D., West Point, New York
---
"I love your soaps, and I can't wait for the ones I just ordered. I really appreciate the purity of the ingredients and they smell just wonderful. The pumpkin facial bar (which has lasted so long) is awesome for my face with sensitive skin - love it. You gave me a sample of the Aloha lemongrass the last time I ordered, and I loved it so much it's in this order!"
Thanks again! R.C. Sterling Heights, Michigan
---
"Hello! I am a new customer and I LOVE your soaps!! …. I have to add that I LOVE the extra gentle soap for my one year old...her skin is FINALLY as soft as...well a baby's bottom SHOULD BE! AND no more rashes or dry skin! Since birth I've been using vaseline on her...I haven't needed it since using your soap! Thanks for such a great product!!!"
T.D., West Point, New York
---
"I have already given away two bars of the Lemon Meringue Soap, and the recipients are thrilled! And ... until my order arrived (in excellent condition, by the way!), I thought the Lemon Meringue Soap was my all-time favorite. However, the Valencia Orange Cranberry is absolutely exquisite! So I now have two new all-time favorites. You should probably add a warning message: Caution: Not for human consumption! :) Very, very, very nice. Thanks for creating such lovely products that are not only a pleasure to use but a delight to give!"
L.S. Los Osos, California
---
"We are loving the soap and the soap dishes! Can you believe I had to teach my 7 year old how to wash his hands with a bar of soap! I look forward to trying some of your other things in the future, although I really love the coconut oil soap! Thank you for offering a SAFE product for my family"
T.S. Lebanon, Ohio
---
"I just want to say THANK YOU! I tried several of your products (shampoo and body bar, shea butter moisturizer, lip balm, exfoliant) and they are of truly great quality. I am especially happy with the exfoliant - my skin requires special care, I tried many different products and procedures, learned a lot about skin care, and can really tell an outstanding product. Yours is one of the best. Its consistency is just right, it does not dry the skin out, and it does not contain chemicals - I could not ask for more. I appreciate and share your devotion to natural products. Thank you for making a healthier life style possible. "
Sincerely yours, O.G. Riverdale, New Jersey
---
"I am ordering your wonderful soaps again. I got your soap on Saturday and it was like getting a Christmas gift. I must say I was little skeptical of the shampoo soap because I have used shampoo soap in the past and it did not work and it made my hair really dry, but I thought would give it another try. I have been trying to find a shampoo that works for the hard water and with Japanese hair. I have tried so many products and was starting to think whether I just have to get shampoo from Japan. To my delight your shampoo and body bar made my hair soft and manageable. It even has a glow to it that I haven't had since I moved here. I was very surprised after using it for only couple times this is possible. So I was telling my mom about this who is coming to visit us soon and she wanted her and my dad to try it so that is why I am ordering again. Thank you so much for your wonderful product! P.S. By the way, my son (almost 2) loves the Extra Gentle Soap that I use for his bath!"
C.M., Bloomington, Minnesota
---
"I have used "safe" beauty products, but was concerned about containers. They are eco-friendly…but still waste. I placed an order and as stated - my first shampoo was not a success. For shampoo #2 - I incorporated the suggested vinegar rinse and WOW! LOVE MY HAIR. In the bath I indulge with the Dead Sea Black Mud bar and my 50+ yr skin is amazing. Thank you Thank you. You have solved my dilemma of less containers in my life without sacrificing the luxury of decadent bath products. I purchased the two piece wooden soap dish and am back for another. I am enjoying the various shampoo bars I purchased and have yet to name a favorite ... they are all wonderful. Your products have helped me in my quest for being more friendly to my health & well-being and the environment." A.T., Latham, New York
---
"I am a first time user of your soaps. I bought the shea and oats bar and I used it on my face which is very sensitive and because I have rosacea. It effectively removes my make up leaves my skin feeling clean yet moisturized. It lathers so well I am also using it as a body bar."
C.B., Rancho Cucamonga, California
---
"You have a great product and service to match. You're wonderful. God Bless You!!"
S.I. Springfield, Virginia
---
"I got your package on Monday (FAST, FAST, FAST service!!!!!!!!!!!), and I L-O-V-E the products. They all smell wonderful and are so luxurious. Most importantly, I have had no allergic reaction. AT LAST! And it is more than not having problems with your soaps; I LOVE your soaps! And that toothpowder is amazing! Good bye painful and expensive teeth cleaning; hello fabulous toothpowder! When I got the package and went through the items, I felt like I had landed in a 5-star resort with the most luxurious products. I even showed my Mom (who loved the soap dishes and wants them throughout the house!), and she too was so impressed. The packaging, service and products are all 5-stars. At least!"
M.C. Waddell, Arizona
---
"I just wanted to stop by and let you know that your organic lavender flower soap is amazing. The scent is light but exquisite nonetheless."
P.G. Miami, Florida
---
"I've received my soaps and cream yesterday! Wow! That's so quick! I ordered on Friday and received it on Monday! And I love the soaps! I never am a big fan of bar soap and have been using liquid soap for everything. But I fell in love with your soaps right away. They smell so nice and most importantly, they clean up very well, even make-ups. I love it!"
G. Z. Glenview, Illinois
---
"Thank you for my order! The lavender oatmeal smells fantastic."
P.G. Miami, Florida
---
"My husband and I LOVE your new Lemon Meringue Soap! It has the most intense lemon scent of any soap we've ever used. And it's wonderful on the skin. My husband likes to shave with it. Thank you for your obvious effort to develop new soaps that are so worthwhile and delightful to use. Sure takes the ho-hum out of an ordinary shower!"
L.S. Los Osos, California
---
"That bar of lemon meringue smells just like the pie! I can not wait to try that out! The other soaps smell yummy too, but that one is just amazing! It really does, it smells just like real fresh lemons! And I most definitely will be ordering a loaf of that later on this week! The cocoa butter & coconut oil soaps are awesome too! The fragrance is light, but it smells very real too! And I have the cocoa butter bar with me at work today, my hands feel nice and soft and the smell, I want to take a bite! (lol)" J.S. North Reading, Massachusetts
---
"Oh my goodness is all I can say after smelling the new soaps! The crème de menthe, lemon meringue, and strawberries n shea smell divine! Thank you" P.G. Miami, Florida
---
"Hi, Kathy. Just wanted to let you know that I used the Babassu Shampoo Bar yesterday and I love it! For over 30 years, I have rinsed my hair with vinegar & water to remove the soap residue. I have been trying some w/o rinsing with not much luck. All leave behind a little residue (some more than others). I tried the Babassu yesterday with no rinse and my hair is great - not limp or heavy. I don't mind the rinsing at home, but I do prefer less to travel, and liquid is especially difficult. Now I don't have to worry about packing a liquid to travel or going to a store first thing when I'm out of town to buy vinegar."
L.R. Tucker, Georgia
---
"We just received the shipment of soap bars and shampoo/body soap bars. At first I was doubtful of the shampoo/body bar but I am now a loyal fan of your soap. My hair has a shine, feel, and bounce to it that I have not had for ages. Thank you so much!"
E.L. Flushing, New York
---
"Thanks for the wonderful soap. My husband and I have been using it for the last year it is great! My skin does not dry out and this past winter I was so grateful. Thanks again and take care."
H.K. Royal Oak, Michigan
---
"Your aloha soap is absolutely divine. The scent is dreamy and reminiscent of a tropic paradise. I cannot wait to try your new soaps!"
P.G. Miami, Florida
---
"I received my shipment today. I was impressed when I opened the box and took a smell and when I saw how nicely you packaged everything. I immediately opened the body butter. I fell in love with its smell, the size and shape!!! I'll be ordering more soon for myself and for gifts!!!"
K.N. Salt Lake City, Utah
---
"Every time I am in the shower, I think about how I need to email you when I get out, but I keep forgetting. I have been wanting to tell you that I love love love the lavender mint soap. I love the smell but it is also super lathery, and I love that too. It makes me feel good. "
L.F.. New Braunfels, Texas
---
"I already received my soaps, and they smell yummy! I am a melanoma survivor and am finding my inner activist. Thanks to companies like yours, we have safe healthy options. I plan to keep coming back! Thank you so much"
S.L. Danville, Californai
---
"I just got your Pine tar Lemongrass soap, I love it, I suffer from dandruff and itchy scalp, my scalp stopped itching and it feels refreshing and even my hair shines. Thank you"
J.R. Tomball, Texas
---
"I have just recently purchased and used the babassu shampoo bar it is absolutely the best product I have ever used on my hair. I suffer with super sensitive skin and have had eczema all my life. This shampoo bar is so great I don't even have to use conditioner. My hair was silky and shiny after I used it. The most amazing thing for me is my scalp isn't itching or irritated. I am amazed at this product. Also I used it on my body and my skin isn't irritated. This hasn't happened for years. My skin is always irritated to some degree after I use shampoos and soaps. I am telling everyone about your products."
Minister B. B. Baltimore, Maryland
---
"Receiving my soap order is always so fun. And I love the peppermint with french clay soap - smells so good! My mom asked me this past weekend what lotion I use; I realized and told her I don't need it anymore with your soap. Didn't use lotion all winter. Keep up the good work. I love your soaps!" C.J. Carthage, Missouri
---
"I love your soap! I want to give you a big hug for making such a great product!" J.L. Pensacola, Florida
---
"The grapefruit shampoo bar is so refreshing. My father would tell me as a child that you will feel better after a shower or bath. I never felt that way until I used the grapefruit shampoo bar. I feel refreshed and rejuvenated after my showers now. It's an amazing feeling especially when you know you have to take on the day with an "independent" two year old. At this point in time, maybe because of the dry weather, but I can not use the grapefruit bar for my body, I get scaly. I use the extra gentle bar for my body and I almost never have to use any moisturizers. I use the extra gentle soap on my son and his patchy dry skin on his upper arms are gone. After his baths I sometimes use the Shea butter. It's great that I don't have to use medication on his minor skin irritation. I found that when I exfoliate before I apply the Shea butter it works even better. The sisal wash cloth is amazing. I could never exfoliate easily with a regular cotton wash cloth. You can tell the difference instantly. You don't have to scrub your body with the sisal cloth and you don't have to spend as much time cleaning yourself. A great for your skin and a time saver with a tot running around. When I used other lip balms I always find myself reapplying every 1/2 hour to an hour then your lips get this funky texture. You won't get that with this particular lip balm. It's the best that I have come across. My showers use to be a min of 30 mins now I only spend 10 -20 mins max. The great thing about that is that I am not even rushing. Its great that I found you and your all natural soaps and products. I spend less time in the showers and less water too. I usually give my 2 year old an apple or banana so he would be content while I shower. So you can only image how much time I have before he goes and does what 2 yr olds do best. :p Thanks so much. I truly like your products."
R.H. Hanover, Pennsylvania
---

"Opening your package of soap is like waking up on Christmas morning! I have given so many as gifts that I have to keep ordering!!"
J.K. Westminster, Maryland
---
"Received soap today. VERY pleased!!! The lavender shea butter is just what I need. Just started chemo and gives my skin a wonderful healthy luster. Thanks"
S.S. Hampshire, Illinois
---
"My skin has never looked better. I use the pumpkin complexion soap followed with jojoba oil and that's it. Simple but very effective. Thanks again for your great products!"
C.B., Dublin, Ohio
---
"Your tooth powder works so well. In fact my husband has used it when he felt a sore starting inside his mouth (you know the ones that hurt when you eat fruit or sweets), and he said that as soon as he used your tooth powder that the sore immediately went away. He said this has happened to him a few times in the past few months, so now he uses your powder regularly. I have been using it as my only teeth cleaner for about a year now, and I love it. Oh and no cavities at my dental check up! Thanks!"
L.F., New Braunfels, Texas
---

"I also wanted to let you know that I love your lip balms. I have ordered other natural lip balms from other sites, but there are differences in yours. First I noticed that your flavors are stronger. The tangerine I have ordered elsewhere is weak compared to your tangerine. Lastly I noticed that your lip balms are smooth and stay smooth. The other lip balms I have tried have small lumps and when I put it on, I have to make sure to smooth it out or remove all of the lumps. Thank you for making a smooth lump free product!"
L.F., New Braunfels Texas
---
"You are a true artist, Kathy. Not only does your soap look beautiful, hold up well, and smell delicious, it also makes the skin feel and smell amazing!"
J.M. Isle of Palms, South Carolina
---
"Thank-you so much, just received my first order. Everything is wonderful. the shampoo bath and body bar, scented soaps, shea butter moisturizer cream, apricot and camellia oil, the perfume plus the goodies. My order was filled quickly, I am happy and my hair and skin are very happy. I just ordered some more things today. Your new friend, Joan"
J.G Portland, Oregon
---
"I love your soaps Kathy! My friend bought me petals-my favorite bar. It was like she read my mind. I was on the web ready to stock up on your soaps again, but my friend did the shopping for me. I cannot express how much I love your soap. As soon as I finish my petals bar, I am going to try white clay and ylang ylang + jasmine. I am sooo happy you make cruelty-free products. My skin loves it!!! Thank you"
P.G. Miami, Florida
---
" I was interested in this product (Babassu) as a shaving cream. I was a bit reluctant to purchase this product, having never shaved using a soap bar before. But it ended up working surprisingly well. Lathering with the bar doesn't result in the creamy/foamy lather you get from typical shaving creams. Rather, you end up with a soapy, cream. Nonetheless, it works fine, gives me a close shave, and doesn't give me all the chemicals and toxins in most other shaving creams."
J.E. Sioux Falls, South Dakota
---
"After breast cancer lumpectomy and radiation, the radiated breast tissue area became hard. The doctor said this is normal and the area would most likely stay hard and Shea butter would keep the area comfortable. Reading the ingredients in the Shea butter products at the store, I was not about to put any chemicals on the area. I bought the Shea Butter Crème from Soap for Goodness Sake that doesn't have all those additives and I have been using it faithfully for over two years. Much to my doctor's surprise, the radiated area is now soft skin. I use Soap for Goodness Sake soap, shampoo bar, Shea butter, toothpaste and oils. I don't want any chemical products on my body and I highly recommended these products."
A.K. Dracut, Massachusetts
---
"I want to share this with you…. Our new daughter in-law suddenly developed a full body rash, body soap and laundry soap changes two trips to the doctor still an itchy rash. I mailed her two Soap for Goodness Sake bars of soap, she is only using your soap… the rash is almost gone!!!!! Thank you so much for making a pure product."
A.K. Dracut, Massachusetts
---
"Wow! Got to say, the Coconut Oil soap is heaven in the shower! It lathers wonderfully and smooths my skin. It is my favorite so far. The Cedarwood Sage Soap/Dead Sea Clay makes my face feel rejuvenated and clean! My husband loves the Aussie Spice Soap. Great soap for men. I can't wait to try more! Thank you for making organic and natural soaps as that's all we use. A loyal customer I am."
N.G. Palm Coast, Florida
---
"I really like the Chamomile Shampoo and Body Bar. I've used it twice; and my hair is very soft, manageable, with lots of body. The scent is nice and light and pleasant. The first time I used it, I lathered a second time and allowed the soap to remain on my hair for a few minutes. The second time, I lathered just once, which seemed enough moisturizing. I have pretty normal hair--not excessively oily nor extremely dry."
L.S. Los Osos, California
---
"I quit using my commercial grade facial cleanser and will swear by your soap. It is keeping my face breakout free. I have hit this point in my life where I was starting to feel like a teen again.. Those mid-thirties are a pain on a girls face. All the children have switched to your soap and they love it! I was thinking...your house MUST smell like heaven. I know my bathroom does with all that lovely soap."
J.R. Florissant, Missouri
---
"Wow!!! I received a big box yesterday full of goodies!!! The Petals is really nice and the Mocha Chocolate bar!!!!! I can smell that right through the wrapping!! It is such a wonderfully warm, chocolate scent I woke up with a pimple on my nose!! No, I am just kidding! But if I did, I have the Pumpkin Complexion bar to use!!! This is the best soap! Thanks again Kathy! Have a great weekend!"
B.R. Brook Park, Ohio
---
"A lady that I work with is an Estician and she gave me a bar for my fiancé to try because he was complaining about his skin being so dry. He loves it so much he doesn't want to us anything else and my friend got me hooked on these bars!!"
M.B. Elkin, North Carolina
---
"As always, wishing you the best in your life and business, I just want to let you know.. I have my soaps, they are incredible delicious, we appreciate all your hard work that you share with us making good soaps and giving us the best quality of ingredients that helps our health and environment."
Sincerely, --E. C. Winder, Georgia
---
"My husband and I really love your soaps - they're the only ones we use in the shower. It's always such a treat to receive a package from you."
C.T. Edinburg, Texas
---
"I love your soap and I give it out as gifts to my family members often. I won't use any other soap now."
Dr. S.V., Broadalbin, New York
---
"You've delighted me once again with the samples you included of the Ylang Ylang Jasmine and Lemongrass soaps. (Both of which smell wonderful, by the way!).I've loved everything that I've tried so far. You have a loyal customer in me, and I'm telling everyone about ya'! :)".
SK, Georgetown, Texas
---
"I received my order today, and I had to write you immediately and let you know how happy I am with your products. I love the soaps, and the shea butter with sunflower oil far exceeded my expectations. Thank you so much for that personal touch you put on my order. I am excited to try the tooth powder and the shampoo bar! I will be placing another one soon, to give as gifts. Thank you for what you do - you've made it easier for me to help keep myself, my family, and the earth more healthy."
SK, Georgetown, Texas
---
"I love your soap! Petals is my favorite………… Thank you for making great body bars."
PG, Miami, Florida
---
"Just wanted to let you know I got my second order and I love the tooth powder! The soaps are awesome! Your soaps are much more moisturizing than the other natural soaps I had been using. I have been using the premium olive oil bar from the first order on my 2 children and their skin is so soft! Thanks I will order again!"
VB, Alexandria, Minnesota
---
"I just wanted to say my husband and I love the lavender/oatmeal soap. We are trying very hard to look for alternatives to chemically treated hygiene care products and we are grateful to you for making it a little easier. Thanks again."
Mr. and Mrs. BK, Royal Oak, Michigan
---
"Just wanted you to know the most wonderful smells were coming from a box at my front door! I bet the postman was jealous! I think I could get addicted to bath time with these! I have a house full of boys (2 young sons, husband and 3 male dogs)... so for me this is a real luxury to have wonderfully scented soaps... helps to put some softness back in my life! Thanks again."
JB, Hensley, Arkansas
---
"Just wanted to say I'm glad I found you. There are many people who make soap, some much more locally to where I live,and I haven't tried them all but I love your products. I wanted vegan, so I just had to check it out.I have now added your web site to my favorites. Keep up the good work!"
J.C., Brackney, Pennsylvania
---
"I just wanted to say my husband and I love the lavender/oatmeal soap. We are trying very hard to look for alternatives to chemically treated hygiene care products and we are grateful to you for making it a little easier. Thanks again."
Mr. and Mrs. B.K., Royal Oak, Michigan
---
"I love your soap! I just ordered three bars and it is so creamy and smells so good. I will be ordering again in the future. "
Thank you, SV, Province, New York
---
"I want to tell you that this is my second time buying your incredible soaps, my son and I are very happy and now we feel the difference between a "commercial soap" and a "natural soap". Once again, thank you because across your website a lot of people, like me, can learn about the benefits of natural resources for our health and environment! Congratulations to you! God Bless you! I am very excited waiting for my order."
EC, Winder, Georgia
---

"I wanted to tell you about the Shea Butter. I have a terrible crack on the corner of my thumb hurt like the devil wasn't healing, I tired everything then tried the Rosewood Chamomile Shea Butter got up in the am with no pain, the crack is healing. Thank you!!!!!!!!"
AK, Dracut, Massachusetts
---
"I found some old pieces of soap the other day (not the homemade, glycerin-rich variety) and washed my hands with them. What a difference the homemade soap makes. The store-bought pieces totally dried out my skin--yuk! Thanks for what you're doing to make a wonderful end product that actually nourishes and encourages the health of my skin! Pretty amazing."
L.S.,Los Osos, California
---
"I have been telling everyone that your bars of soap are one of the best I have ever tried. Thanks again"
Arleen, Solom Springs, Wisconsin
---
"I appreciate your personal service very much. A friend gave me a bar of the Palmarosa Rose soap and it is heavenly! I noticed your website on the package and decided to place an order. I can assure you I will be placing future orders, great product, great service. For goodness sake who could ask for more?"
M.B., Milford, California
---

"Thank you for all the wonderful products you make. We buy your organic tea tree soap and nothing has ever made my husband's or my skin look so good. Keep up the good work!"
GR Fort Worth, Texas
---

"These are the best soaps ever made!!! ;) And the best soap maker around!! ;) I won't buy any other soap! I am hooked!!!!"
DS Cape Canaveral, Florida
---

"I sell your soaps in my shop and I have a gentleman customer that has psoriasis who uses your soaps and says they have really helped. He said he has tried several others on the market and yours in the only one that has helped."
;CK Clinton, Oklahoma
---

AP Ovid, Michigan
---

"I gave my aunt some your soaps as a gift and I recently received a letter from her. This what she wrote:" Jennifer, The soap is wonderful! I loved the fragrances and had them in my closet for awhile for air freshener – but the "real deal" is how excellent they are to use when the air is dry and very cold – a true test during our extreme cold weather. I never had dry skin and didn't need to use any lotion. They look attractive, smell wonderful and are kind to the skin. I'm so glad you sent some my way – oh yes, seem to last a long time as well. Who could ask for more?"
JU Decatur, Texas
---

"Thank you for making a pure product. As a breast cancer survivor I want nothing but natural and pure on my body. Thanks!!"
AK Dracut, Massachusetts
---

"I wanted to let you know how happy I am with your products -- all it took was one bar of soap (the coconut oil) and I was sold. I have been looking for really great natural soaps, and I am so glad I found yours! As long as you're making them, I'll be buying them. By the way, my 2 year old loved the sample bar. She calls it my special soap; the size is just right for her little hands.
Many thanks, SC Pittsburg, Pennsylvania
---

"You are just my favorite!!!! I got my soap today and as always, I am so pleased. Everything (shipping, quality product, your honesty) is absolutely the greatest!!!!. Thank you sooooooooooo very much. I will certainly keep using your soap!!!!!!!!"
DM Grove Hill, Alabama
---

"I had ordered several of your soaps and we have recently used several of them. Out of all of the hand made or premium soaps I have used, yours are the right balance of cost, scent, lather, size, and shape. Out of all of the hand-made and locally available premium soaps, yours is by far the best."
KB Houston, Texas
---

"I absolutely love your soap products, and I will continue to be a customer for as long as you make soap. Thank you again! I hope my friends and family will become customers after they run out of the gift baskets of soap I've made for them in the past couple of months."
AP Ovid, Michigan
---

"I have chemical sensitivities and have no problem using your soaps at all. Thank you!"
CH Portland, Connecticut
---

"I received my package yesterday and am now wearing the Lavender Shea Butter- smells great - soothing/calming. Thanks so much and I'll be back! Have a wonderful day! Smiles"
GL Chandler, Arizona
---

"I just want you to know that I really love your products! Thanks!"
TC Longview, Texas
-
---

"Thanks a million for getting the bars of soap here with such speed! It is wonderful to have found you and your FABULOUS soaps. I will be ordering again, rest assured."
P.K., Oxford, NY
---

"Here I am back again as usual! You have the best soaps and essential oils! Love ya"
D.S., Cape Canaveral, FL
---

"I've a long-standing resolution to by handcrafted goods and support local merchants over the box-marts and corporate franchises. Please continue and people like myself will help support you."
R. B., Baton Rouge, LA
---

"Love your Soaps"
J.S., Belton, MO
---

"The soap arrived in great shape today! Thank you so much for the timely shipping! I'm thrilled with all three of these fragrances. Now that I've sampled the Bay soap, it's a really close contender for top ranking with the Patchouli! The Sweet Orange is wonderful too, particularly in this cold weather; what a pick-me-up."
SR, Fairmont, West Virginia
---

"My Husband and I LOVE your soaps, and I have given away so many that I bought before. Now I am feeling selfish and want a bunch for myself. I had to wait to use them until I got home from Iraq, and they were sure worth the wait!"
D.H., Pittsburg, PA
---

"Thanks for the soap. I do love the smell and it gets the job done. What more could I ask. Thank you for wonderful product and great gifts."
S.I., Springfield, Virginia
---
"Love your soap. I have ordered in the past quite a few times and love the naturalness. and yours were nicely packaged."
A.F., Hixson, Tennessee
---
"We loooooooooooooove your soaps! Several of those intended to be gifts are not leaving our house. Ha Ha We bought 25 more today. Thanks!"
M.C. Warrenton, Virginia
---


Group: Miessence Reviews, Soap for Goodness Sake Reviews