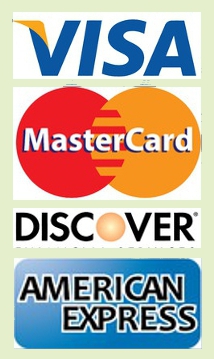 In Loving Memory of Lisa Parker
1976 – 2007
Please give to the Cystic Fibrosis Foundation






Sites We Like





Guides

The Natural and Organic Guide The Place to find Natural and Organic Products.


Health & Beauty

Goodness Essentials Miessence Organic Products

Rose of Sharon Acres My dear friend Monica offers exceptional goat milk soaps, creams, salves and tooth soap. Be sure to visit her site!

Herbs of Grace Natural Look Mineral Makeup

Ely Organics Your source for miessence certified organic skin & body care, baby care, essential oils & perfume, cosmetics and nutritional products.


Gifts

The Mulberry Bush Find Unique Gifts, Fabulous Aprons, Wedding gifts and more at the Mulberry Bush. Visit The Mulberry Bush in Clinton, OK and also at First Monday Trade Days in Canton, TX.

Taraluna - Fair Trade, Organic & Green Gifts Socially responsible, eco-friendly gifts and products for the conscious consumer.


Green Living

Women Of Green Women Of Green is community and podcast about turning up the volume of the feminine voice in green, and celebrating the women who are leading the way.


Clothing and More

Wildrose Farm Organics Organic cotton clothing and more. Designed and made in Minnesota.


For the Home

Zola Goods Zola is committed to offering solutions to environmental challenges and empowering those who want to make a difference in their community.

Green Kits - It's Easy to be Green Offering earth friendly goods including household cleaning kits, organic reusable grocery bags & sacks, and green baby care.

Dual Flush Toilet Kit This Dual Flush Toilet Kit will give you the same benefits as an expensive dual flush toilet and allow you to keep your existing toilet!

Hand Water Pumps Have one of these hand water pumps on hand in case of a power outage. Choose from three and five GPM simple pumps.


Organic Gardening

Aquabarrel® Rain Barrel Simply the best rain collecting and storage device. Offering installation ready rain barrels, DIY products, mosquito control products, downspout filters and diverters.

Avant-Gardening Creative Organic Gardening Using sustainable organic gardening as a medium for creative expression and spiritual growth. Extensive sustainable organic gardening information, workshops, monthly newsletter, virtual tours,resources, and more!

The Beginner's Guide to Natural Living What to Do • What to Avoid • What to Eat • Who to See


Vegetarian/Vegan

The Vegetarian Resource Group (VRG) is a non-profit organization dedicated to educating the public on vegetarianism and the interrelated issues of health, nutrition, ecology, ethics, and world hunger. In addition to publishing the Vegetarian Journal, VRG produces and sells cookbooks, other books, pamphlets, and article reprints.


Information

Green Your Life Visit Celeste Beebe-Resch's daily blog for eco-friendly tips and hints!

LivingToxinFree Your Resource for Healthy Living. Dedicated to informing the consumer of toxins that many may be unaware of in personal care products. Our mission is to become involved in giving the consumer healthy options when choosing products that affect our health in ways unknown to many.

Non Toxic Alternatives Is Your Family's Health at Risk? Learn How You Can Create a Healthy Non Toxic Home!


Shopping the Web

QFLEA Crafters, soap and candle makers, home-made food folks,Teddy bear artists, gift basketeers, quilters, pet suppliers, jewelers, etc.true small business folks with a great variety of items for all.


Link to us:
Soap for Goodness Sake
http://www.soapforgoodnesssake.com
Offering natural soap and bath products without unsafe synthetics.