Ingredients
FREE SHIPPING ON ORDERS $60+ (US)
We know you are here looking for safer products with safer ingredients. We got it. Thats, how we started our business in the first place, for goodness sake. We want to be your go-to place for safer bath, body, cosmetics and skin care. We,ve carefully selected brands and products we know you want to use on your body.
We strive always to improve our environmental footprint. Ingredients in our natural soaps and skin care line are eco friendly and promote healthy skin and a green earth.
When selecting ingredients that go into our products we look for not only high quality ingredients but also ingredients that have the least foot print which typically indicate safer ingredients since they have been minimally processed and without chemical processing.
We use only sustainable organic plantation palm oils which do not contribute to palm forest destruction.
Natural and Organic Bath, Body, Skin Care and Cosmetics:
Paraben Free
Sulfate Free
Triclosan Free
Soy Free
Cruelty Free
Phthalate Free
Propylene Glycol Free
Petrolatum and Mineral Oil Free
Free of Synthetic Colors and Artificial Fragrance (pure essential oils used for scent)
We could go on but you get the idea.
We list the ingredients of each product on it's description page. You can view the decription page by clicking on the name of the product or by scrolling the the bottom of the quickview and clicking on "Veiw Full Product Details".
Handcrafted Soap:
Cold Process
Totally Biodegradable and Eco-friendly
Made in the USA
Certified Organic ingredients
Vegan
Non-Dairy (except for goat milk soaps
No Parabens
No SLS
Cruelty Free
Scented With Essential Oils / No Artificial Fragrance
No Artificial Anything, Just Good Wholesome Ingredients
Organic
Handcrafted soap with certified organic base oils like Certified Organic Sunflower Oil, Certified Organic Extra Virgin Olive Oil, Certified Organic Coconut Oil and other pure and natural ingredients. We also offer Miessence Certified Organic products.
Pure Grade Essential Oils
We use pure grade essential oils, not commercial grade, which can contain other additives.
Handcrafted Soap made with Hot Springs Water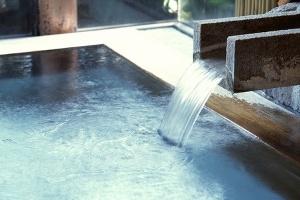 Made with Hot Springs Thermal Water known as some of the cleanest and purest water on earth!
So Natural!
Outstanding natural and organic ingredients - Exceptional quality!
Soap handcrafted with certified organic plant oils and other good and wholesome stuff.
Our organic bar soap and other products are handcrafted to provide the finest in skin care while only using safe, natural and organic ingredients. We never use unsafe synthetics, preservatives, artificial dyes, parabens, or synthetic fragrances. We also carry Miessence certified organic products. Miessence is a company passionate about cosmetic safety.
Palm-Free Soap
We use sustainable palm oil in our products. If you prefer a palm free soap here's a list of our palm free soaps:
Lemongrass Orange Soap
Babassu Shampoo and Body Bar
Babassu Coconut Milk Shampoo and Body Bar
French Lavender Shampoo and Body Bar
Coconut Oil Soap
Olive oil I and II soap (a soft soft for sensitive skin)
organic soap, handmade organic soap, handcrafted soap handcrafted organic soap