About Us
Free Shipping on orders $75+(US)
Get a FREE bar Learn More
About Us
LOVE and WONDERFUL, in all capital letters, are recurring comments we receive from our customers about our soaps. Comments about how clean it feels, how great it smells, and about how their skin has improved have poured into our Soap for Goodness Sake inbox from both men and women, and we could not be more grateful for our loyal customers helping us to grow and thrive.
Nearly 15 years ago, I began making handmade soap for our family and friends. Starting out, I could not have imagined that embarking on this endeavor for my loved ones would have led to a full-time small business which now involves my husband as well. Together, we have become passionate about skin care along with overall health and well-being.
Our handmade products are created in small batches at a modest shop in beautiful Hot Springs National Park. Only the purest and most natural ingredients we find are used in our products while sourcing locally as much as possible. Organic products have become a popular choice and are widely available including handmade organic soap, organic skin care and organic hair products. We dont even charge for the passion and love; it comes free with every purchase!
While soap is the heart of our business, customer responses through the years have compelled us to offer an array of products for men and women including skin, hair, body, and oral care. Cosmetics, shaving products, perfume, and candles are among the assortment of options as well. Over time, Soap for Goodness Sake transformed into an online spa boutique with wide selections where there is definitely something for everyone.
Our selection includes various Miessence products, a global company for organic body care, whose ingredients and values align similarly with our own business model. Based in Australia, Miessence has quickly grown in popularity around the world. As a U.S. based retailer of Miessence, our customers benefit from the convenience of U.S. shipping rates and delivery speeds quickly bringing Australia to their front door.
Evolving from a green business model, Soap for Goodness Sake was designed out of a greater consciousness and sense of responsibility. We maintain a Gold Certified Business Seal by Green America indicating our commitment to surpass the rigorous standards set for businesses.
We invite you to come shop our spa boutique at soapforgoodnesssake.com because true beauty glows from a healthy body inside and out. Soap for Goodness Sake dedicates to the care our bodies need on the outside so we can all feel good about it on the inside.
We hope your experience with us is an enjoyable one.

Many Blessings,
Kat and John
Soap for Goodness Sake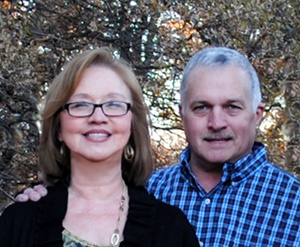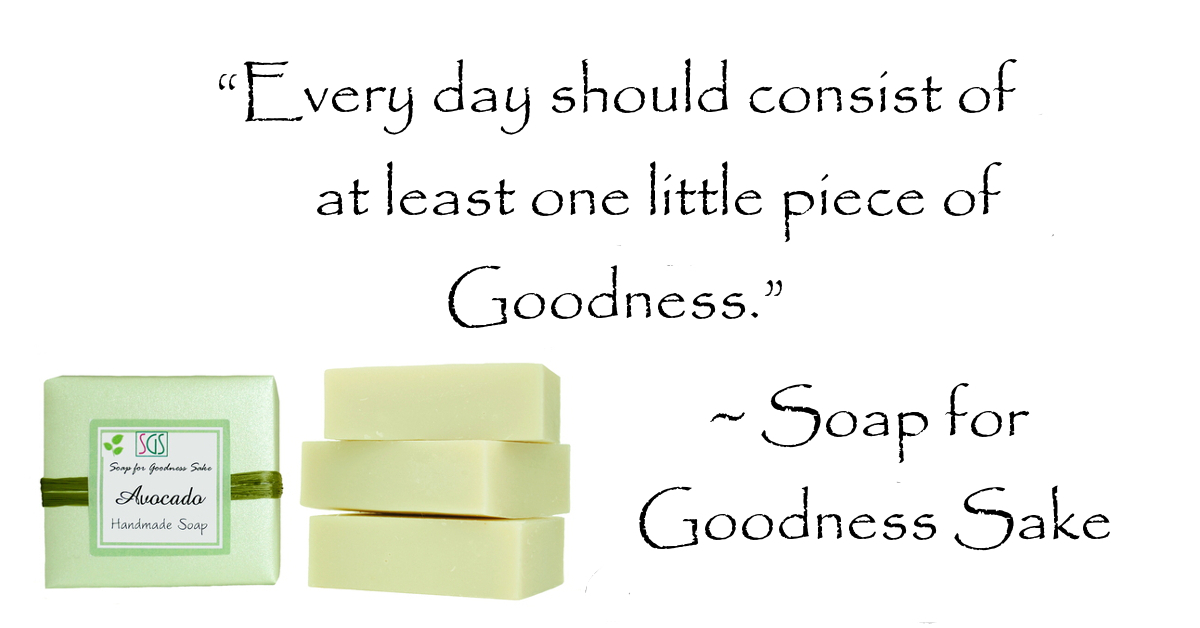 About Our Soaps
Soap for Goodness Sake Handcrafted Organic Soap
Delightful Natural Soaps Handmade From Scratch!
Our natural soaps are handmade from scratch from start to finish using the cold process method. We start with certified organic food grade oils and add pure essential oils, fresh herbs and rich, moisturizing oils and butters. The process takes several weeks to make your soap into the best natural soap available. All of our natural soaps and organic soap, with the exception of Bulk Soap, are ready-made and usually ship out within 2 business days of placing your order.
Fresh!
The goodness of all natural handmade soaps directly from Hot Springs "Spa City" USA. We're a family owned business here in Hot Springs National Park. Our natural soaps are made in small, quality controlled batches with top quality organic ingredients, using only pure essential oils for scent and natural ingredients for color. From the natural state fresh to you, naturally! And when you buy from us you are supporting an American family!